Sun City Contact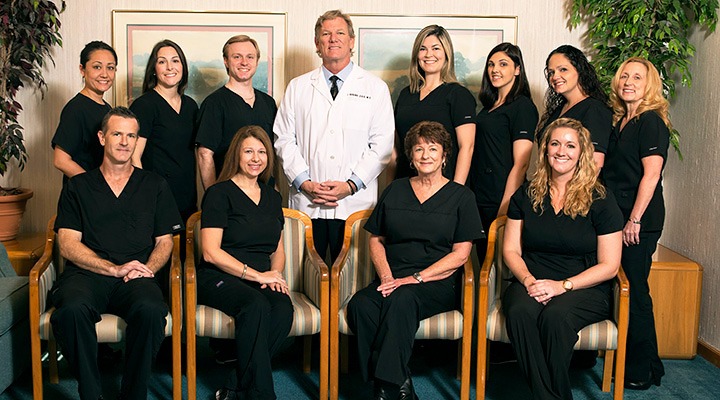 Drs. Ryan, Tyler, and Thomas Rubino as well as our entire staff are here to provide you expert periodontal treatment in a caring and friendly environment. Contact us today to make your appointment or use the form below to Request an Appointment Online.
Patient Forms
Health HistoryNotice of Privacy Practices
Ryan T. Rubino, D.M.D., M.S.
Tyler T. Rubino, D.M.D., M.S.
Thomas G. Rubino, D.D.S., M.S., P.A.
Sun City Office Location

703-A Del Webb Blvd. W.
Sun City Center, FL 33573

813-630-4157
Office Hours
Monday–Thursday 7:00 a.m. – 4:30 p.m.
Friday 7:00 a.m. – 12:30 p.m.
Map & Directions
Download Directions to all of our Offices
Sun City Office Location
Call us at:
813-630-4157 (Sun City Center)
Request an appointment online
Fill out the form below and click "Send." A staff member will contact you to schedule your appointment. If you submit this form outside of our office hours, we will contact you during our next business day.
Competent and Friendly Care
Drs. Ryan, Tyler, and Thomas Rubino are highly trained and experienced periodontists who provide a full scope of periodontal treatments to both adults and children.
Below are the services we offer. Just click on the title to find out more information about each one.
In your first visit to our office, our friendly staff and doctors will give you a thorough exam using high-tech digital imaging, and close visual inspection to thoroughly assess the state of your teeth, gums and jawbone. The doctors listen to your goals and concerns and will always explain their findings and your treatment options so you can easily understand them.
Drs. Ryan, Tyler, and Thomas Rubino, as well as our highly skilled hygienists and clinical staff, provide minimally invasive, expert gum disease treatment using advanced technology and procedures. We save compromised teeth, eradicate even the most severe gum disease, and keep it away in the future, using proven treatment methods.
Following your full gum disease treatment, our hygienists will perform a thorough and comfortable cleaning, which is vital to keep your teeth and gums healthy and keep further gum disease at bay. They also provide excellent personal oral hygiene care instruction afterwards.
Gums can recede and leave your tooth roots exposed. This subjects your tooth roots to damage or decay and jeopardizes their long-term health. The doctors use minimally invasive procedures to restore your natural gumline, including the breakthrough Chao Pinhole® Surgical Technique which restores full root coverage around your teeth without having to surgically graft gum tissue.
The Chao Pinhole Surgical Technique for receding gums is a breakthrough procedure that provides an alternative to traditional gum grafting treatment. This technique allows doctors to bring back full gum coverage around the roots of teeth, using a non-invasive procedure.
Too much gum tissue covering your teeth can give you a "gummy smile." Not only can it make you self conscious about your appearance, but it can also make it difficult to keep your teeth clean and healthy. Our gentle, cosmetic gum treatment removes excess gum tissue, reshaping the gum line to make it more attractive, while also making oral health easier to maintain.
Crown lengthening is necessary when certain teeth fail to break through the gumline, and descend into their proper position in the mouth. Cavities can be formed below that gumline, and cannot be treated until the crown of the tooth is further exposed and the gumline pulled back, specifically by a crown lengthening procedure.
A dental implant is a titanium post inserted into the jawbone to act as a replacement tooth root. Dental implants are the strongest, most lifelike and longest-lasting replacement option for missing teeth and are the modern gold standard of tooth replacement. Dental implants can support a single crown, a bridge or a denture.
Drs. Ryan, Tyler, and Thomas Rubino have placed thousands of implants using advanced technology and minimally invasive procedures. These dental implants will support new replacement teeth, and are comfortable, totally natural-looking and fully functional.
Dental implants can be used to support dentures so that they attain stability and chew like natural teeth. A series of implants can also be placed to support full-arch dental bridges.
Rubino Periodontics and Implant Dentistry has the technology to place dental implants, and this can often be performed in the same day! These dental implants support a full-arch of new replacement teeth and are firmly fixed to your arch. The result is close to the chewing power of natural teeth and won't slip, irritate your gums or lose their fit over time.
Gum disease and other factors cause bone loss around the teeth, as well as the floor of the sinuses, which lie just above the upper rear teeth. This adequate bone support is necessary to keep the teeth secure in their positions, to preserve the size and shape of the jaw and to provide anchoring support for dental implants. Drs. Ryan, Tyler, and Thomas Rubino can expertly regenerate lost bone in your jaw and on the floor of your sinus cavity with minimally invasive bone grafting procedures.
While the success rate of dental implants is extremely high, occasionally we see new patients who have received implants elsewhere and whose implants have become unstable or been compromised by infection and bone loss. We use advanced technology and minimally invasive, effective treatments to save these implants whenever possible.
If you need to straighten your teeth with an orthodontist but dread the idea of wearing braces for anywhere from 18 months to three years, you may be able to take advantage of a breakthrough periodontal treatment known as accelerated orthodontics. The doctors can perform a simple and precise procedure that will allow your orthodontist to safely move your teeth at up to four times the usual speed. In most cases, this brings your full correction time down to approximately seven months.
Children and teens will sometimes need gum grafting for receding gums, gum recontouring around their teeth, or periodontal treatments to assist orthodontics. Teenagers with fully developed jaws can also receive dental implants to replace missing permanent teeth. Rubino Periodontics and Implant Dentistry provides gentle, comfortable and effective periodontal care to children and teens.
Teeth need to be extracted under certain circumstances, such as when they are too deteriorated to be saved, or need to be removed to prepare for a dental implant. We use a high-tech, minimally invasive procedure to extract teeth gently and with minimal to no damage to the surrounding gum and bone.
Dr. Rubino and our staff treat your comfort as a top priority and do everything possible to make your treatments as pain free and easy on you as possible. Our friendly service, minimally invasive treatments, comfort amenities and sedation options all contribute to providing comfortable care.