Children's Services in Bradenton and Sarasota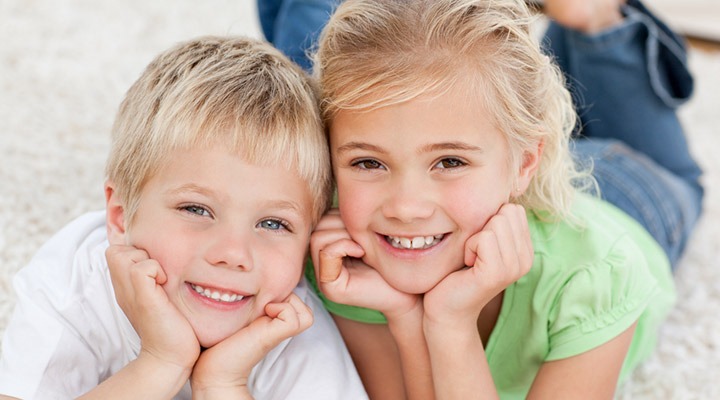 Gentle and Effective Periodontics for Children and Teens
Although most periodontal treatment is provided to adults, there are occasions when children and teens need certain periodontal procedures. Most children and teens rarely need gum disease treatment, but they will sometimes need correction of gum and soft tissue situations that are the result of other factors. Periodontal procedures are also done on young persons to assist orthodontic treatment, and some teens with fully developed jaws can receive dental implants for missing teeth.
Attentive and comfortable care
Dr. Rubino is highly trained and experienced in all periodontal procedures your child would need. He knows that children require a delicate touch, and provides treatment in a gentle and reassuring manner while ensuring your child is always as comfortable as possible.
He always makes sure both you and your child understand what is going to be done and answers all questions before he begins any procedure. In this way, your child can relax and you can reassure them as needed.
You can attend the exam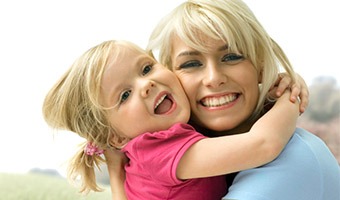 Dr. Rubino conducts a complete new patient exam on all children and teens coming to our office for possible treatment. You are welcome to accompany your child during the examination.
Dr. Rubino will also include you and your child together in treatment discussions so you both can fully understand what is to be done and have your questions fully answered. Once treatment begins, you may sit with your child in the treatment room until the procedure actually starts.
Procedures for Children and Teens
Below are the main procedures Dr. Rubino performs for children and teens.
Tooth exposure for orthodontics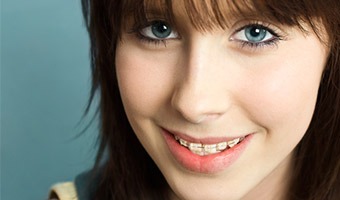 Certain teeth, such as canines, occasionally fail to erupt (break through the gum line) and move into their proper position on the dental arch. An orthodontist will need to have the crown of this tooth exposed in order to move the tooth into its correct place in your child's smile.
Dr. Rubino assists the work of the orthodontist by gently exposing the crown of an unerupted tooth and attaching an orthodontic bracket to it. This will then allow the orthodontist to correct the tooth's position with standard orthodontic treatment.
Accelerated Orthodontics
Accelerated Orthodontics (Periodontally Assisted Osteogenic Orthodontics, or Wilckodontics) is a treatment that can be performed on any teen who has all their permanent teeth and is receiving orthodontic correction with conventional braces. Dr. Rubino will perform a quick and simple procedure on your teen's jaw bone that greatly reduces resistance to tooth movement.
This allows the orthodontist to rapidly and safely change the position of your teenager's teeth up to four times faster than is possible using braces alone. With Accelerated Orthodontics, your teenager can achieve full corrective results in about seven months as opposed the 18-36 months it would take with conventional braces alone.
Learn more about Accelerated Orthodontics treatment here.
Gum grafting for receding gums
Children and teens will sometimes have an area of gum recession as a result of orthodontic treatment or other factors. This exposes the tooth roots, leaving them susceptible to damage and decay, and jeopardizes their long-term health. Dr. Rubino can gently restore the gum coverage around a child's tooth roots with minimally invasive gum grafting procedures.
Learn more about our Gum Recession treatments here.
Recontouring the gum line
Occasionally the gums swell up and change their bordering lines around the teeth after orthodontics, causing the gum line to become uneven and excessively cover certain teeth. Gum lines around the teeth can also be uneven due to genetics. Dr. Rubino can gently recontour the gum line around a child's teeth so the teeth and gums look totally symmetrical and aesthetic.
Fixing a gummy smile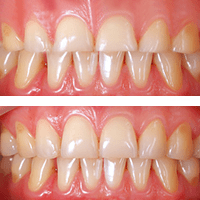 Occasionally a person's gum and bone tissue cover more of the crown of the teeth than usual and make the teeth look short. This is what gives someone a "gummy smile." Although it can make a person very self-conscious and cause them to not want to smile, it also makes it very hard to clean the teeth completely or treat any decay that might develop.
For teens that have a gummy smile, Dr. Rubino can gently remove the excess gum and bone tissue covering the crowns of the teeth, and recontour the gum line so the teeth are evenly bordered. This makes the teeth look their normal size in relationship to the gums and gives your teen a healthy, natural-looking and nice smile.
Correcting an oversized frenum
The frenum, or frenulum, is a small fold of tissue that connects two parts of the inside of your mouth and limits the motion of one of the parts. The frena are found on the inside center of your lips and in the center of the underside of your tongue.
When the frena are too strong or too large, they restrict motion too much. An oversized frenum under your tongue will make it difficult to speak or chew food properly. Oversized frena in your lips can pull against the gums in the jaw (where the frenum is attached) and cause the gums to recede. For teenagers, an oversized frenum can also cause problems with orthodontic treatment.
When needed, Dr. Rubino can gently reduce the size and strength of the frenum and thus bring its motion-limiting function back to normal.
Dental implants for teens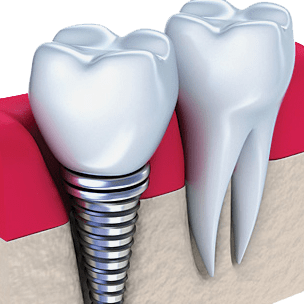 Sometimes a permanent tooth is lost during the teen years due to injury or other causes, and occasionally there is a baby tooth for which no permanent tooth was ever formed. Dr. Rubino can place a dental implant for teens who have a missing permanent tooth and whose jaws are fully grown.
A dental implant is a titanium post inserted into the jaw which functions as a replacement root for a missing tooth and forms the foundation for a restorative dental crown. The implant and crown feel and function just like a regular tooth and are the strongest and most lifelike of all tooth replacement options.
A dental-implant-supported replacement tooth provides the chewing pressure needed to prevent bone loss in that space. It will keep the adjacent teeth from shifting position, which if not prevented could adversely affect your teen's bite. Dental implants have many major advantages that make them the gold standard of tooth replacement options.
Learn more about Dental Implants here.
Call to request an appointment: Sarasota/Lakewood Ranch 941-404-2218 • Bradenton 941-757-8676 • Sun City Center 813-630-4157, or click here to request an appointment online.