Accelerated Orthodontics Treatment in Bradenton and Sarasota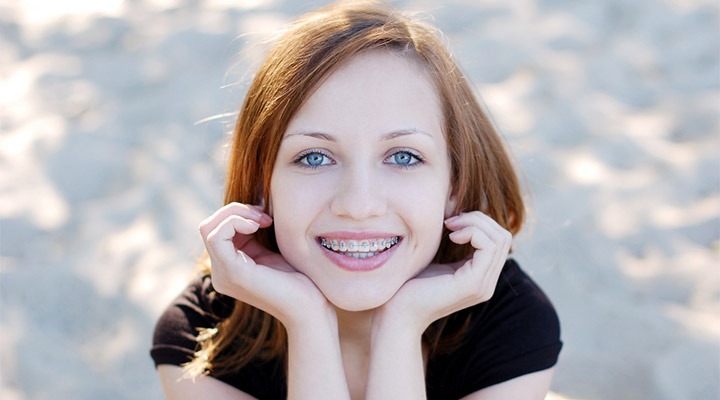 Effective Orthodontic Treatment to Speed Up Straightening Your Teeth
If you or your teen need to straighten your teeth with an orthodontist but dread the idea of wearing braces for years, you might be able to benefit from a breakthrough periodontal procedure known as Periodontally Assisted Osteogenic Orthodontics (PAOO, also known as Wilckodontics). Drs. Ryan, Tyler and Thomas Rubino are certified to deliver this treatment of accelerated orthodontics, which works in coordination with your orthodontist to reduce your full orthodontic correction time down to approximately seven months, as opposed to more than a year and a half.
Who can take advantage of Accelerated Orthodontics?
Accelerated orthodontics is a treatment that can be performed on any teen or adult who has all their permanent teeth. This procedure is also advantageous for patients who have not responded to prior orthodontic treatment and have experienced issues such as teeth crowding, or who were told they needed surgery to move their jaws.
How Accelerated Orthodontics Works
Accelerated Orthodontics uses a proven periodontal procedure in combination with orthodontic treatment using conventional braces to move the teeth up to four times faster than is possible with conventional braces alone.
Conventional braces alone move your teeth only and do not move the surrounding bone. This is a slow process and puts definite strain on the bone that can even remain at the end of treatment. In accelerated orthodontics, a quick and simple procedure on your jaw bone is performed that greatly reduces resistance to tooth movement and allows the orthodontist to rapidly and safely change the position of your teeth.
Since your teeth will be adjusted much faster with accelerated orthodontics, your appointments with the orthodontist will be much more frequent than they would be without this assistance by our doctors.
Our Accelerated Orthodontics Treatment Procedure
We describe below how we go through the process, so that you may better know what to expect.
Full examination and coordination with your orthodontist
A comprehensive oral exam will be conducted which includes digital X-rays, a 3D CT scan of your teeth and jaw as needed, and a full review of your medical and dental history. He will then conference with your orthodontist to determine if accelerated orthodontics is workable for you.
Before treatment begins, every step of the procedure will be explained, including how to coordinate actions with the orthodontist. You will know exactly what to expect and can feel at ease about the treatment.
Orthodontic treatment plan and scheduling
Your exact treatment plan will be formulated using all your diagnostic data and images. This includes determining precisely where the procedure on your jaw will be performed and coordinating when the orthodontist will perform their respective parts of the treatment.
Your orthodontist will first place your braces, after which you will come to our office for the periodontal procedure. Both appointments will be scheduled in advance so everything works smoothly and comfortably for you.
Simple, fast procedure
For the periodontal treatment, your doctor gently creates vertical grooves in the bone tissue around the teeth to be moved. The grooves separate the bone and reduce resistance to tooth motion, making it possible for the orthodontist to adjust the teeth into their new position at a much higher speed. The procedure is fast and only requires a local anesthetic.
Bone adapts to teeth in new position
After the grooves are made, the bone becomes softer and enters a healing phase. This causes new bone cells to be made to fill the gaps. Since regenerating bone tissue naturally adapts to changes in structure, it will regrow and reshape itself in alignment with the teeth in their new position. This not only provides renewed strong support for the teeth, it almost eliminates the potential of teeth going back to their earlier positions after orthodontic treatment due to lingering bone resistance.
Minimally invasive technique
A piezoelectric surgery instrument will be used to make the grooves in the bone. This device generates a controlled micro-vibration which very precisely activates the bone but does not affect the surrounding soft tissues. This causes very minor trauma to the tissues and makes the procedure minimally invasive with little postoperative discomfort.
Call to request an appointment: Sarasota/Lakewood Ranch 941-404-2218 • Bradenton 941-757-8676 • Sun City Center 813-630-4157, or click here to request an appointment online.