Chao Pinhole® Surgical Technique for Gum Recession in Bradenton and Sarasota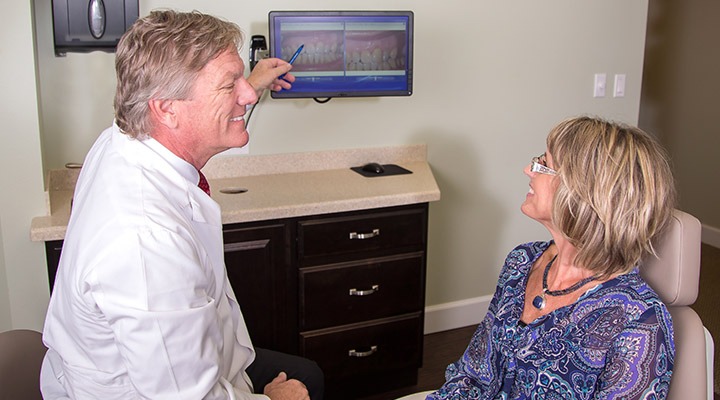 Breakthrough Minimally Invasive and Fast Treatment for Gum Recession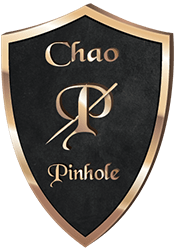 Not only do receding gums make you look old, it is vital that they be corrected if you are to have a healthy mouth. Gum recession causes the roots of teeth to be exposed, leaving them open to decay and damage. It also leaves your gum tissues subject to infection and disease.

Traditional gum recession treatment requires surgical procedures that use incisions to remove a piece of healthy tissue from the roof of your mouth, and further incisions to graft it into the area of recession. This is followed by sutures, a long healing time and sometimes considerable discomfort.
Some of our patients can now take advantage of an alternative minimally invasive treatment for gum recession known as the Chao Pinhole® Surgery Technique (PST). With PST, receding gums can be effectively repaired without the cutting, grafting, suturing and post-operative discomfort that is part of traditional surgery. Dr. Rubino is one of only a handful of dentists in the United States that is trained and licensed to deliver this breakthrough procedure.
A faster and more comfortable procedure
The Chao Pinhole Surgical Technique makes it possible for Dr. Rubino to treat up to 14 teeth at one time. Treatment is performed using a local anesthetic, and the entire procedure can be completed in about two hours. Since there is no cutting, grafting or suturing needed, there is virtually no pain and minimal downtime. In fact, most patients are back to their regular activities the next day.
The Pinhole Surgical Technique was developed by Dr. John Chao in 2006. It has been tested over many years and has been shown to uniformly produce stable and long-lasting results.
$79 New Patient Special – Exam, X-rays & Consultation
If you have receding gums and want to know if you are a candidate for the Pinhole Surgical Technique, take advantage of our New Patient Special Offer and come see Dr. Rubino for a comprehensive oral exam, digital X-rays, and consultation. He will be able to tell you if PST is right for you and will answer all your questions. Your full exam will include: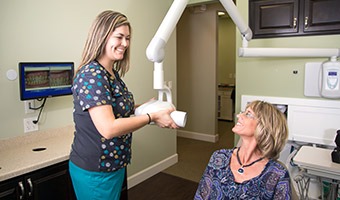 Panoramic Digital X-rays (as needed)
CT scan (as needed)
Periodontal probing and charting
Comprehensive oral exam
Oral cancer screening
Consultation with the doctor
Discuss your treatment options (during free 2nd appointment)
Get all your questions answered
Usual value: $529
Important Notice:
The patient and any other person responsible for payment has a right to refuse to pay, cancel payment, or be reimbursed for any other service, examination, or treatment that is performed as a result of and within 72 hours of responding to the advertisement for the free, discounted fee, or reduced fee service, examination, or treatment.
Call to request an appointment: Sarasota/Lakewood Ranch 941-404-2218 • Bradenton 941-757-8676 • Sun City Center 813-630-4157, or click here to request an appointment online.
How the Pinhole Surgical Procedure Works
Before starting the procedure, Dr. Rubino cleans and prepares the affected teeth, after which the gum is numbed with a local anesthetic. He then makes an entry point about the size of a pinhole in the gum tissue over the affected teeth. He places a special dental instrument through this pinhole and gently frees the gum tissue so it can be repositioned. Once free, he guides the gums over the roots of the affected teeth and restores a natural-looking and healthy gum line.
Dr. Rubino then uses a small angled instrument to insert collagen strips through the entry point and place them inside the gums. This stabilizes the gums in position and assists healing.
Major Benefits of the Pinhole Surgical Technique
No scalpels or invasive surgical instruments
No need to remove healthy tissue from another part of your mouth
No uncomfortable sutures
Treatment time is fast and efficient
Much faster recovery time than with traditional gum grafting
Minimal discomfort after the procedure
Natural-looking, stable and long-lasting results
Call to request an appointment: Sarasota/Lakewood Ranch 941-404-2218 • Bradenton 941-757-8676 • Sun City Center 813-630-4157, or click here to request an appointment online.